OWHA Return to Play
---
---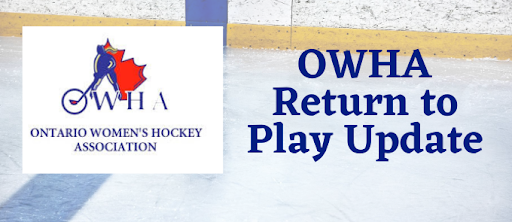 ---
February 12, 2021
Hello IceCats Families: It is our hope that everyone has been healthy during these difficult times. The Executive Committee met via video last evening and the following has been put in place in regards to moving forward with hockey this season. Should the Ontario Government change the colour zone from Grey to Red The NTRC has said they are willing to put the ice pad back in for our organization. They need about a week to complete this.
The Red zone will allow 10 players including goalies on the ice plus 2 Coaches (one of which must have a valid trainers certificate). Some teams are at this number already while others have more than 10 participating which will mean 2 separate ice sessions for these teams. Working with this plan we would be to keep this ice until the end of April providing all participants have paid the second installment (which was due in December but short lived due to the forced lockdown)
***UPDATE*** It is expected that we will be in Red zone starting next Tuesday following the long weekend. The OWHA has posted their guidelines on their website regarding Return to Play protocols. Ice could be ready Friday February 19th. In the event we move to Orange the on ice participants would increase to what they were back in the Fall and scrimmages with other centres could be made possible. At this time we are asking each family to email their Coach with their intentions moving forward. Will your daughter be participating now that we are in the Red zone or will your daughter NOT be participating moving into the red zone? Your reply is deemed urgent as notification to
The Town regarding ice is a priority. Coaches with a larger number of participants would also need time to plan for two groups. Skills and drills will be the Coaches focus during these ice sessions.
Respectfully;
Fred Emslie President Clearview IceCats
Doug Archer V.P Clearview IceCats